10 Tips for Selling a Luxury Home without a Price Drop
Posted by Ben Kubicki on Tuesday, October 5, 2021 at 8:43 AM
By Ben Kubicki / October 5, 2021
Comment
Selling a luxury home was somewhat different than a traditional house. Marketing may be different, the way the house is portrayed on the MLS, and restrictions or requirements by the homeowner can all a slightly different than a traditional listing. Some luxury homes may include furnishings or other private property as well. While luxury homes and high-priced homes may be difficult to assess or appraise, once you price a home, the last thing you want to do is drop that price. So how can you maintain the price, price it accurately from the beginning, and sell the home without a price drop?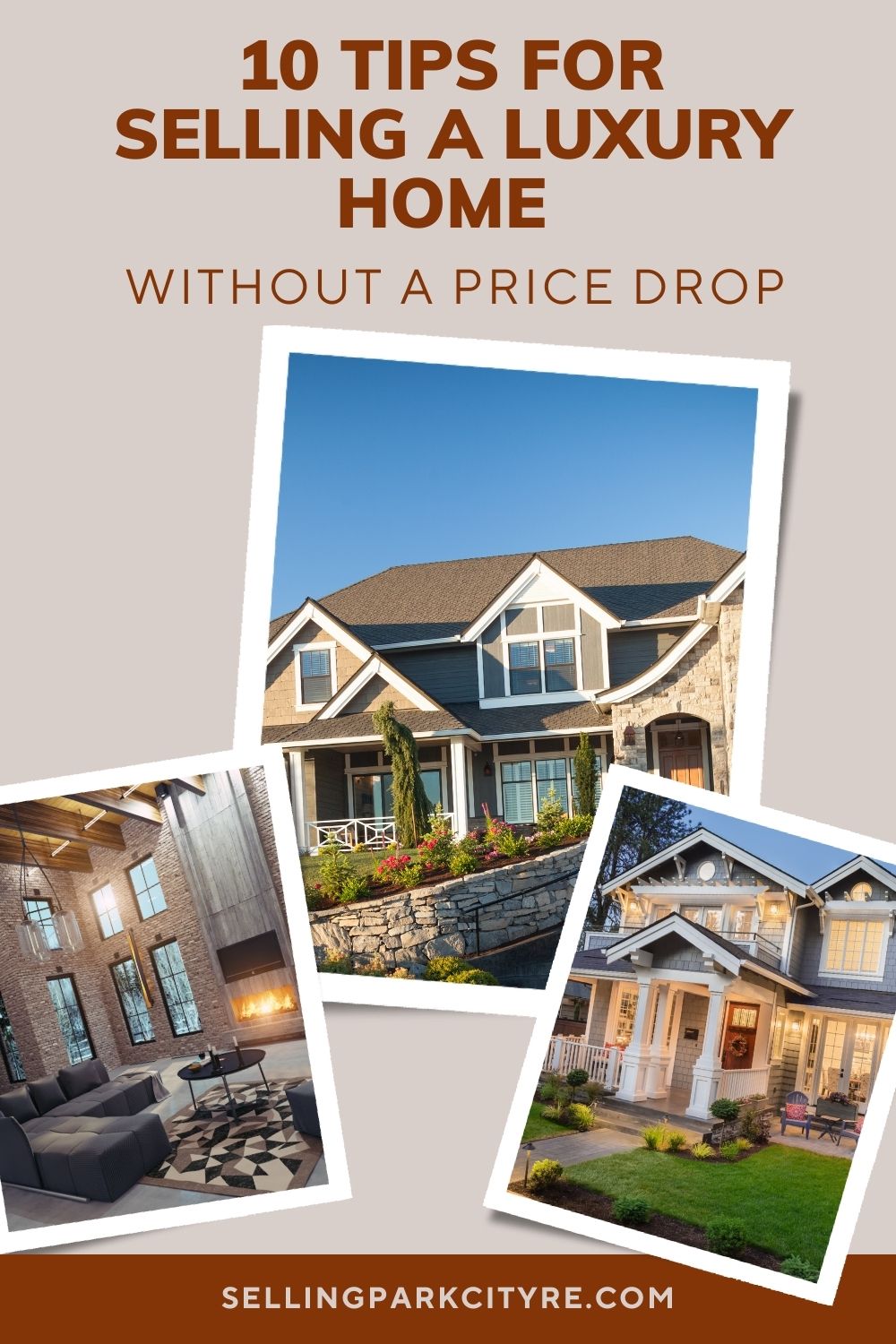 Here are 10 tips for selling a luxury home without a price drop.
#1. Understand the market.
Most luxury homes spend an average of 54 days on the market and that number definitely changes whether it's a buyer's market or seller's market and the different seasons or times of the year. But the individual market in a particular area can definitely vary so it's important to know what you're up against when you list the property. Many luxury homes can undergo significant price drops so it's imperative to understand the market in individual neighborhoods, what's selling, how quickly it selling, and close comparable properties. It's also important to understand what homes are selling at versus what they were originally listed apps.
#2. Work with a luxury real estate agent.
Agents that specialize in condominiums, townhouses, or starter homes may not know the nuances of listing and selling a luxury property. Having an experienced agent or Realtor® by your side is a huge advantage throughout the real estate transaction but also for pricing it to begin with. Affluent homebuyers occupy a particular niche. Only about 10% to 13% of homebuyers bought homes over $1 million so it's important to work with agents that not only list luxury properties work with buyers that purchased them as well.
#3. Take quality photos and tell a story.
High-quality photos of your home can sell your property 32% faster with the house with low-quality or average pictures. Pictures of the number one thing that create the first impression for your listing. You don't want to lose the buyer with that first impression. It's imperative to use a professional real estate photographer who knows just where to put the camera and what lenses to use to show off the property in its best light as well as the best time of day.
#4. Focus on high-end features.
In order to get the most from the sale of the property, you'll need to focus on high-end features. If the home is in a prime location, has a gated entrance or exclusive amenities, or has unique features, all of these items could add to the value and offer buyers more value for the price. Even buildings that have been constructed by a well-known architect can be a selling point.
#5. Focus on the view.
If the front of the house is not impressive but the view is, make that your first impression photo. Most MLS photos require either a photo of the front of the house or the view from the house as the primary featured photo. If your home has gorgeous views at different times of the day or even the year depending on the rising or the setting of the sun, focus on those amazing photos to really add value to the property.
#6. Is the home move-in ready?
A move-in-ready home can definitely be a selling point. If the home has undergone numerous updates, is move-in ready, has undergone a pre-inspection, and doesn't scream "project home" or a fixer-upper, buyers will see more value in the price. Most luxury home buyers are not looking for a high maintenance project but a turnkey condition. If a big-name developer or interior designer has worked on the home, this could be a huge selling point.
#7. Showcase the lifestyle.
The luxury lifestyle is definitely one to be admired and coveted. Showcase that lifestyle by creating settings throughout the home and the property where buyers and potential future homeowners can enjoy that lifestyle. Perhaps it's low property taxes, an extravagant backyard oasis, a custom high-tech home office, private and secluded location etc. whatever it is, showcase the lifestyle that matches the value.
#8. Stage accordingly.
This could be the #1 way to get top dollar for your home. Staging is crucial to get the price you want. Stage with high-end luxury touches, materials, and appropriate furnishings and if necessary, call in the big guns with a professional home stager. This might cost you a few hundred dollars but if it gets you several thousand more dollars with the sale it's well worth it.
#9. Focus on marketing.
Marketing is huge and it doesn't mean simply putting the listing in the MLS. Consider having a personal listing website that features the property not only online or on the agent's website but through old-school newspapers, broker's open houses, Instagram, and other social media outlets. Focus on the market and the marketing to cover the broadest base of potential buyers out there.
#10. Advertise measurements.
Is bigger always better? Talking about the luxury market yes. It may not be just the square footage of the home but the cubic footage as well. If rooms have 14-foot ceilings, expansive walkways, luxurious balconies, and two-story entryways, showcase not only the square footage but the cubic footage as well. Selling a luxury home takes finesse and the right agent but the last thing you want to do is lower the price if you don't have to.
By checking all 10 of these boxes before listing, you can practically guarantee you will sell your Park City luxury home with little to no price drop. Call us today to learn how The Agency markets and sells luxury properties throughout the Park City Utah area. For more information on selling your luxury Park City or Canyons Village home contact our office at any time.