5 Simple Steps to Making an Offer
Posted by Ben Kubicki on Thursday, December 16, 2021 at 7:41 AM
By Ben Kubicki / December 16, 2021
Comment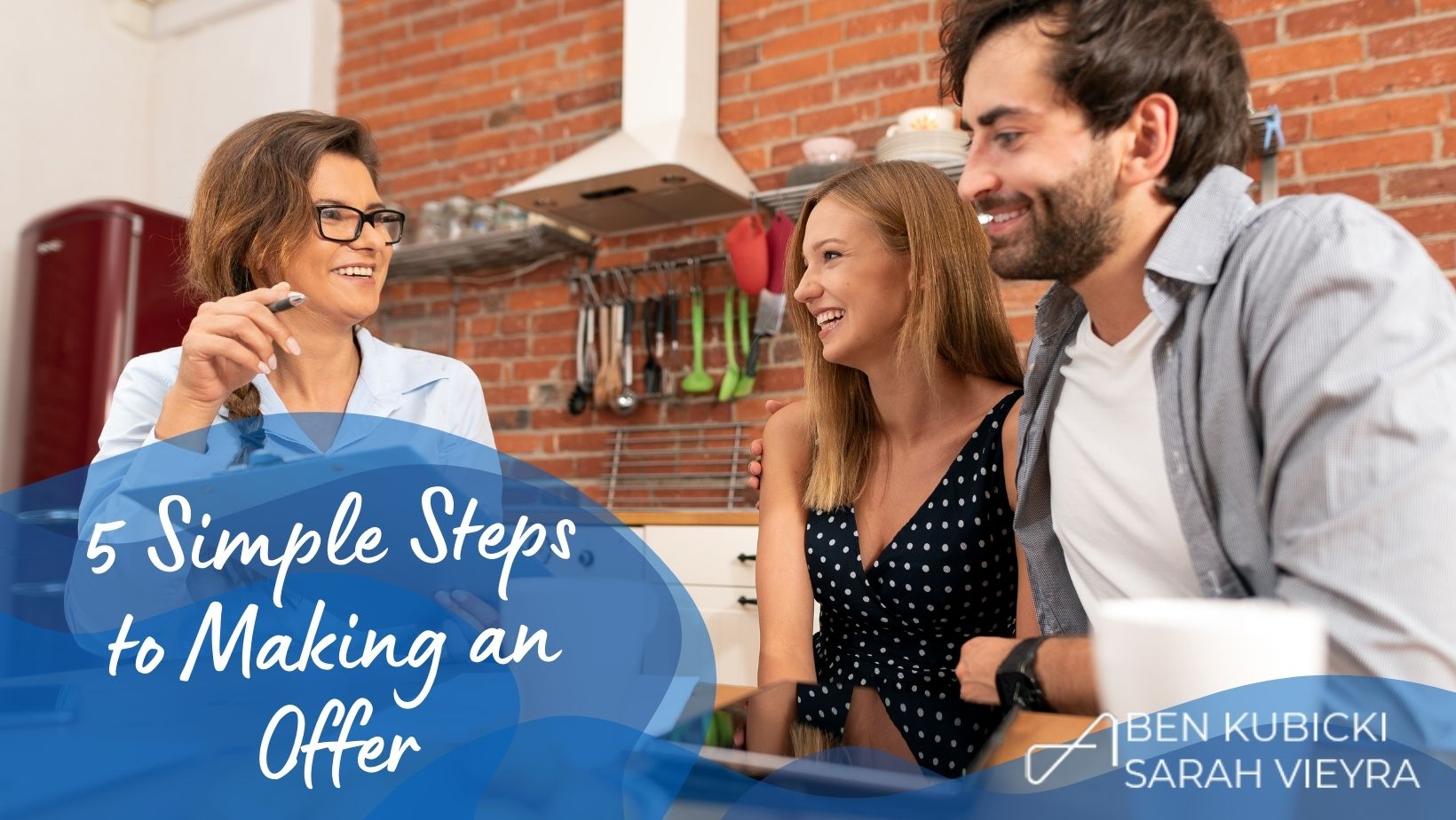 Whether you are just getting started in real estate or ready to make an offer, the initial "pull the trigger" of making an offer can be a bit overwhelming, anxiety-inducing, and scary. But it doesn't have to be. Knowledge is power and understanding the situation can be much clearer with a little bit of understanding. If you're not sure how the real estate offer process works, here's a simple five-step plan to making a real estate offer.
This simple five-step process is going to assume that you've already been preapproved, you have a real estate agent, you've prepared your earnest money deposit, which is typically between 1% and 3% of the purchase price and you save for a down payment or at least have your financing set up. Once all of that is taken care of, here are five simple steps to making an offer.
#1. Time your offer.
Your real estate agent will definitely help with that and as Park City Realtors®, we know the Park City area and know exactly when to make an offer even down to the time of day. The housing market can be extremely competitive so getting into a real estate contract quickly is the key. There may be listings that review offers on a certain date or maybe a listing has been on the market for some time etc.… All of these situations require timing the offer to get the best response.
#2. Minimize contingencies.
If you can, a cash offer is always more acceptable than a financed offer but that's not usually the case for everyone. However, you can minimize contingencies such as a home inspection, the sale of your existing home, or feasibility contingencies. Talk through all of these contingencies with your agent to determine the best way to approach contingencies in your offer, how to avoid them, and how to appeal to the seller.
#3. Be patient with the seller.
This is also a tricky situation in that you don't want to pressure the seller so that they simply reject the offer altogether but you also don't want to be so passive that they don't think you're serious. Waiting for a response from the seller can be stressful so try not to get too anxious over the process but be patient with the seller by letting them review the offer at their leisure.
#4. If declined, consider a counteroffer.
Good communication is key in a real estate transaction this is why I don't believe that the real estate profession will go completely automated. Real estate is still about relationships and it's that communication between the buyer's agent and the listing agent, buyer and seller, that can really get the deal done. Why is the seller selling? Is there motivation behind why they are selling and can you appeal to that motivation? What is the seller really looking for and while this might be important information initially, if there is a sense of urgency to make an offer, you may not have that communication before your initial offer. Now is the time to counter with something more appealing to the seller.
Related Post: 5 Potentially risky home buyer offers in multiple offer situations
#5. If accepted, go ahead with the homebuying process.
If the seller accepts your offer as is, great! It's time to move on. The next step will be a home inspection, the deposit of the earnest money, and moving on with the process, however, it's important to avoid the deal-breakers. Common deal breakers can include too many contingencies, asking the seller for some of their personal property, demanding a fast closing or specific closing date, or other changes after the initial offer has been accepted. It's important to work with the seller throughout the entire process so that nobody gets hung up and the transaction does not fall apart.
If you're ready to look for a home in Park City or surrounding areas, feel free to browse all of our featured communities below or take a look at the newest listings below that. We'd love to help you find, make an offer on, and finalize your home in Park City.