6 Keys to Creating a Cozy House
Posted by Ben Kubicki on Friday, December 31, 2021 at 9:11 AM
By Ben Kubicki / December 31, 2021
Comment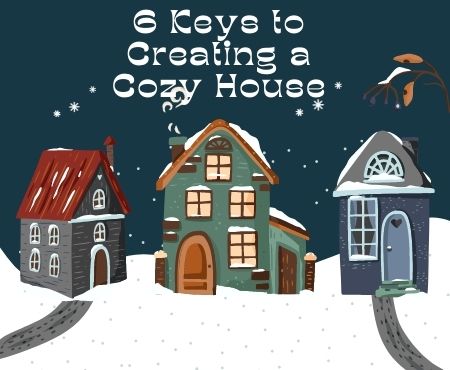 Creating a cozy house is definitely a priority this time of year. With snow on the ground, hot cider in our mugs, and warm woolen mittens, there's nothing we crave more than coming home to a cozy house. If you're looking to make your Park City home the coziest this winter, here are some tips.
#1. Bake something.
I'm not talking about cooking, I'm talking about baking and they are definitely two different things. Comfort food is the ideal way for the perfect cozy experience but it also starts with the baking not just the eating. And, if you find yourself overloaded with baked goods, share with neighbors and friends that might not be able to get out this time of year. Fresh-baked bread, your favorite cookie recipe, or even a cake is perfect to set the mood.
#2. Add texture.
Soft, fluffy, blankets, cushions, plush throws, sheepskins and cushions all make for a more inviting setting. Cover surfaces inasmuch luxurious fabric and pillows as you can find, snuggle up with a good book, and turn on the fireplace.
#3. Pick your hot drink.
Whether it's a hot toddy, hot chocolate, apple cider, mulled wine, or even warm egg nog, this definitely sets the mood for coziness. And, if you are a skier, you know that a little nip of whiskey or brandy out on the slopes definitely warms the heart through and through so why not put a little nip in your hot cocoa, cider, or eggnog?
#4. Embrace sweater weather.
I don't know about you, but for some reason this year I have purchased more sweaters and sweatshirts than ever before. My closet is crammed full with some of my favorite sweatshirts and sweaters boasting my favorite TV shows, local breweries or wineries, or simply a warm, winter design. Maybe you want to create your own? Consider taking up knitting or crocheting, weaving, or felting to make your own unique, one-of-a-kind sweater.
#5. Embrace the season with activities.
There's always something going on year-round in Park City. The New Year's Eve party is happening tonight at the Cabin and live music, theater, and parties are happening all the time. For 2022 check out Winter in Province, a unique meal collection of simple dishes with a home-cooked feel along the French countryside. Make sure to sign up by January 9 to reserve your spot. Or maybe check out Raclette Party, a unique event by Mindful Cuisine where you can enjoy some simple boil potatoes with melted Raclette cheese… I mean, come on, it's melted cheese!
#6. Breakout the boardgames.
Now is the perfect time to get everyone together for some old-fashioned fun. Come up with a unique competitive strategy, laugh out loud with unique social games, or even just a simple deck of cards. You would be surprised at how much bonding a family can do over a good game night.
We want you to have an amazing 2022 and whether you are looking for some coziness tonight or all year long, start with a few of these great tips and remember, what is time to buy or sell in the Park City real estate market, contact us at any time.