7 Projects You Shouldn't DIY
Posted by Ben Kubicki on Monday, January 31, 2022 at 8:53 AM
By Ben Kubicki / January 31, 2022
Comment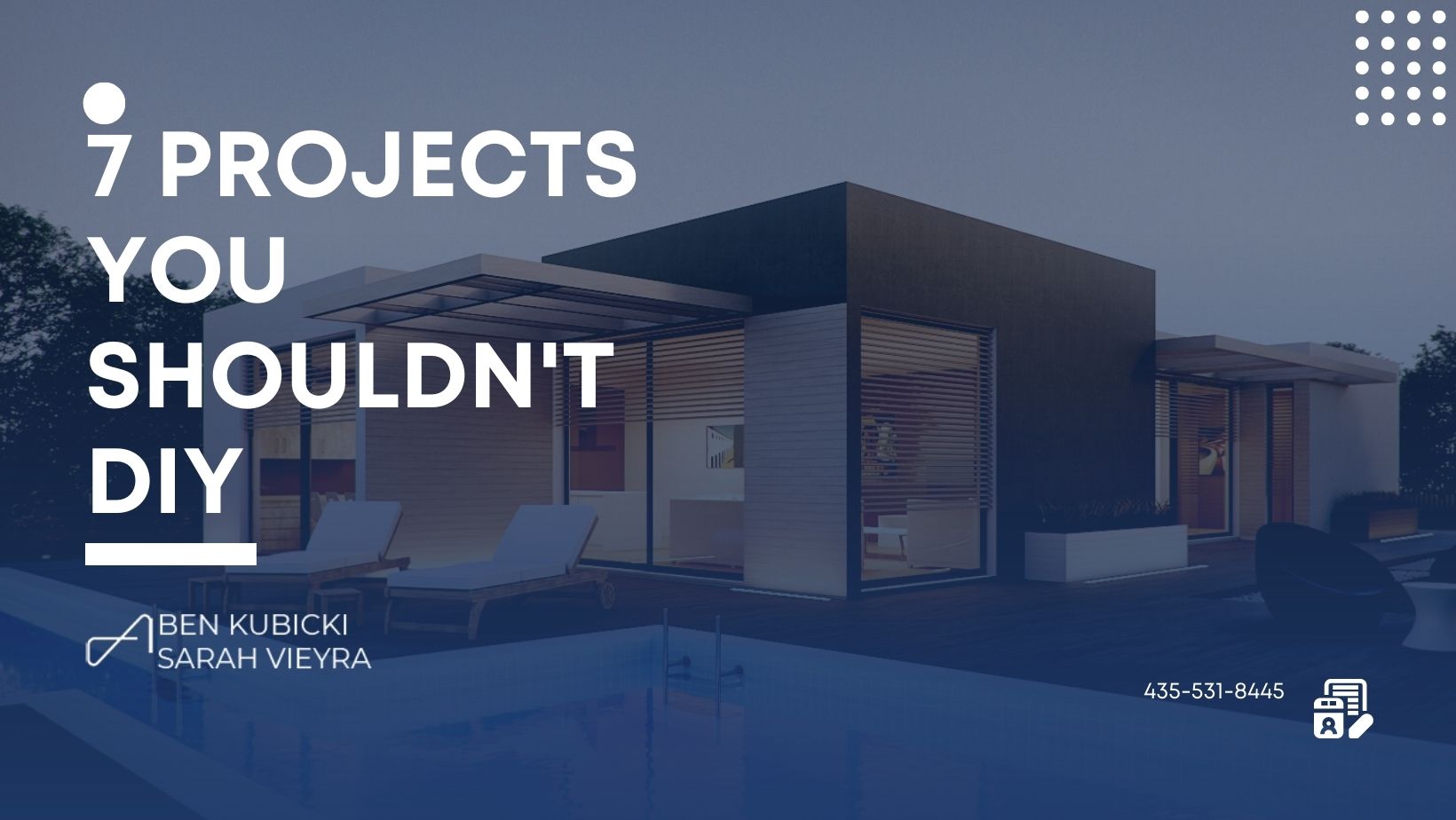 One of the best ways to add value to your home is to renovate.
Some renovations add more value than others, and some are more complicated than others. Even an experienced DIYer might end up in over his or her head, so it's important to be realistic with your plans.
Doing it yourself is a great way to save money in many cases, but hiring a professional to fix a mess you've made will cost you more money in the long run. It's important to know your limits and play to your strengths as you renovate your home.
Keep reading for 7 projects you shouldn't DIY as you renovate your home.
1. Sheetrock
While not very dangerous, finishing sheetrock can be very frustrating. This is a project that requires a lot of practice to perfect and is relatively inexpensive to hire out.
If you are interested in learning to finish sheetrock, start by practicing in a closet where mistakes won't be obvious as you perfect your skill.
2. Plumbing
Some plumbing projects are great for DIY, like replacing a toilet or adding a garbage disposal. For major bathroom and kitchen renovations, though, it's time to bring in a pro.
Water damage can be some of the most costly, especially because you often don't know about it until significant damage has been done.
3. Electrical
Hopefully this is a no-brainer, but a project you shouldn't DIY is anything that involves electrical wiring. Make room in your renovation to hire a qualified electrician to avoid a tragic mistake.
4. Removing walls
We've all seen a home design show on TV that removes a wall and changes the whole aesthetic of the home for the better. If you think you'd like to remove a wall in your home, remember this is a project you shouldn't DIY without getting professional consultation first.
The actual demolition of a wall isn't too complicated, but without being sure that the wall is not structurally essential you run the risk of causing serious damage to the integrity of your house.
At the very least, have a professional come in and advise on whether the wall you are thinking about removing is safe to remove. At that point you may be able to save money by assisting with demolition, but ultimately this isn't a project you should handle yourself.
5. Granite Countertops
Updating your kitchen is one of the best ways to add value to your home. One renovation that will give your kitchen a major facelift is adding granite countertops.
You may be tempted to save money by installing it yourself, but this is one of those projects you shouldn't DIY. Granite countertops are extremely heavy, and break easily if dropped. It isn't hard to damage the granite or seriously hurt yourself in the process.
Hire professionals who have the team the tools to get the job done right, and find other places to save money instead.
6. Tiling a Shower
Some tiling projects are great for a weekend DIY, like adding a backsplash or updating a fireplace. In other cases, it is important the tiling is done professionally.
When tiling a shower, if it isn't done properly you run the risk of not waterproofing the shower. If you don't know the shower isn't waterproofed, you will find out later in the form of water damage and/or mold.
Stick to tiling projects that don't have so much as stake, and budget to hire a professional contractor for a shower tile job.
7. Sanding Floors
Though you can rent floor sanders for a reasonable price, this is something you should leave to the pros. Experts explain that sanding floors is a skill that takes time to develop, and an amateur job with bumps and blemishes is obvious to potential buyers when it's time to sell.
DIY floor sanding is easy to spot, and instantly takes away from the value of your home, so it's one of the projects you shouldn't DIY.
For more information on selling your Park City home or home improvement projects that buyers are looking for, contact us below at any time.
Maybe It's Time to Start Over? Check out our Featured Communities!