How Do You Choose the Right Real Estate Agent?
Posted by Ben Kubicki on Wednesday, January 12, 2022 at 9:27 AM
By Ben Kubicki / January 12, 2022
Comment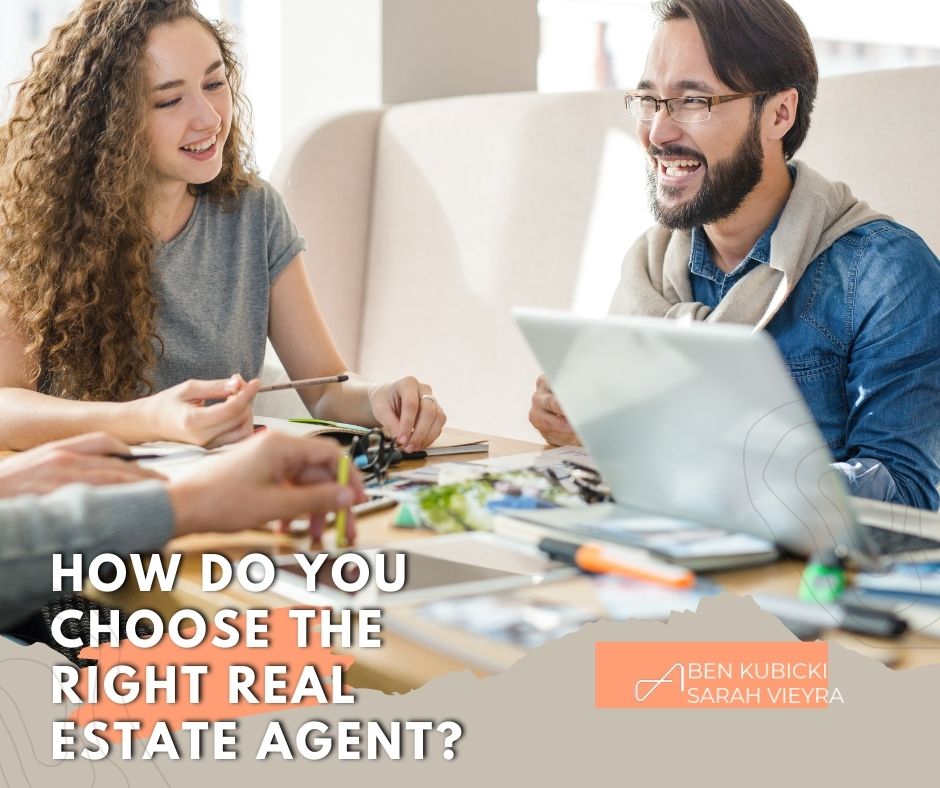 Buying or selling a home is an exciting experience for anyone. There is the thrill of the hunt and the excitement of the deal. The whole process is enhanced by a good real estate agent who knows the ins and outs of the market. But with so many brokerages and agents out there to choose from, finding a perfect fit may be more of a challenge than you expected. Working with a top agent who is experienced and trustworthy can go a long way in ensuring your property sells at top dollar, or that you buy for the best price in the market.
Choose The Person, Not The Experience
I am a firm believer in choosing an agent who works for you and with you. Don't choose an agent based solely on experience. Although it's good to have, it's not everything. You will be spending a lot of time with that agent and you need to mesh. Choose someone relatable and real. Choose for you, not for the house.
Seek Referrals From Other Homeowners
Despite the technology that seems to take over much of the searching for a home, the right real estate agent is still a human-to-human choice. Referral is best. There's no bigger compliment to an agent than a referral from a past client. Ask homeowners who they would recommend.
Find Someone Who Has Your Best Interests At Heart
Ask yourself, "Does my real estate agent have my best interests at heart?" Be honest and transparent about what you're looking for, and if an agent isn't bringing you the right options, it's likely they aren't looking for houses for you but rather to benefit themselves. Ask questions upfront and don't be afraid to move on to someone else if the relationship doesn't feel right.
Go With Your Gut Feeling
Your brain uses logic and emotion when making a decision, and that specific feeling you get when doing so is your intuition — your gut feeling. If you're interviewing a real estate agent for the job, first look to see that they do a lot of business and have a lot of raving fans. Second, go with your gut feeling.
Find An Agent You Can Trust
As the client, you begin the dialogue — but pay close attention to the agent or broker and how he/she listens and asks YOU questions. Most successful agents have access to the technology it takes to make your property seen or to find options for purchase, but it takes a human being to understand and work to achieve your specific goals.
Look For Passion, Conviction, and Honesty
Look at the agent's work. The easiest and most valuable way is to review how they're marketing other properties. Look at their listing materials, website, brochures and signage. Pay attention to their personal appearance. Look for passion, conviction and honesty. You want your agent to tell you what it's going to take to get your home to sell faster and for the best price.
You can buy a house from anyone, anywhere.... but why buy from us? Not all real estate agents are created equal. There are some that do this part time, for fun or their own investments; some that are so busy, you are simply a number in the pile; and others that are dedicated to devoting time and resources to helping you buy or sell a property in Park City and surrounding areas with expert care, attention, and success. Contact us below!