How Much is the Average Kitchen Remodel?
Posted by Ben Kubicki on Tuesday, February 22, 2022 at 3:35 PM
By Ben Kubicki / February 22, 2022
Comment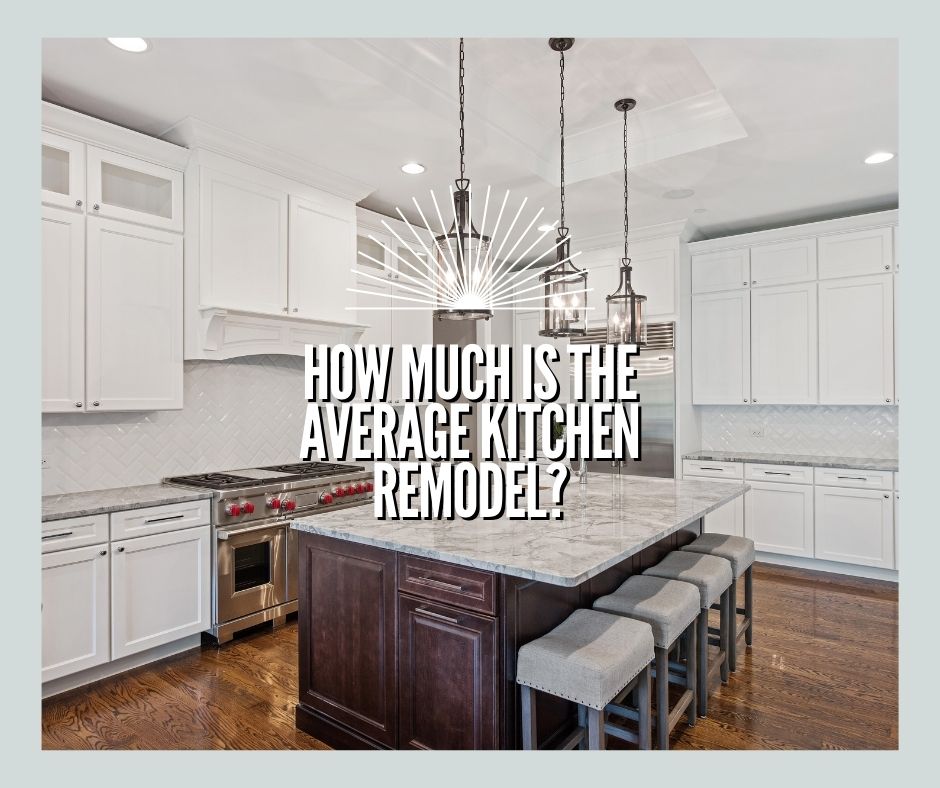 Whether your goal is to increase the value of your house or you're simply wanting to make it a more enjoyable place to live, choosing to do a kitchen remodel or renovation is one of the best decisions homeowners can make. Breathing new life into an outdated kitchen adds value to a home in numerous ways.
Make a Plan
To get the most bang for your buck it's important to set a budget from the start, know your needs and understand where the money will go. Before shopping for appliances, tile or flooring, know your personal needs and goals for the outcome of the remodel. Then you can create a wish list of desired components and begin your search for a contractor.
Related: Pros and Cons of Owning a Vacation Home
Recommended Budget
As you create your budget, there's more to consider than the amount of money you can afford to spend. Essentially, putting too much into a home improvement project can affect the rate of return on your investment.
Once your budget has been determined, cut it by at least 25 percent. Set the extra money aside as a cushion to make unexpected surprises much less stressful.
Related: 10 Ways to Add Curb Appeal to Your Home
Determine Priorities
Once you have a general idea of your budget and desires, pinpoint your exact needs and priorities.
• Are you planning to resell your home in a few years or is this your long-term home?
• Are you doing a simple update and refresh, complete remodel, or upscale renovation?
• How much kitchen do you need?
• What things do you like best about your current kitchen?
• What things about your current kitchen do you dislike?
• What is the main function of your kitchen?
Are you a budding chef? Then you may want to invest in a butcher's block countertop or a professional grade oven and range.
• Do you do a lot of entertaining? Then you may want to design an open space with dimmable lighting and built-in bar.
• Is your kitchen more of a space for kids to do homework while you throw together a quick meal? Then you may want to install a built-in desk, easy-clean surfaces, and a durable floor.
If the house is temporary, get advice from a Realtor® about which improvements will increase the resale value for your area. For example, in most areas installing eco-friendly appliances, lighting and faucets can add a higher value and larger return on your investment. If this is your forever home, the investment you're making is about quality of life. So, create a space that's uniquely yours.
For more information on Park City real estate, finding the perfect home without a remodel or questions on selling your home for top dollar, give us a call or contact us below.