Is Park City in a Real Estate Bubble?
Posted by Ben Kubicki on Monday, October 4, 2021 at 6:41 AM
By Ben Kubicki / October 4, 2021
Comment
The current real estate market in Park City shows a lot of competition for well-priced properties. There has been a massive increase over the last year and just like many other market areas it is expected to slow down by the end of summer. It is still a hotter market than it was this time last year.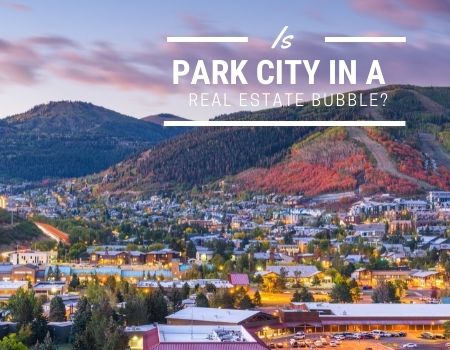 Sales are up 32%. While the page is slowing, there is a lack of inventory which means it is a seller's market. This is partially due to the mass exodus of people from many surrounding states. Park City is in the Wasatch mountain range and is 35 minutes from the Salt Lake International Airport. It is known as a mining town and a ski town and the housing market has remained steady while other markets have not.
As a buyer, you are in a competitive market if you are searching for a single-family home. The median sale price for a home in Park City is $1.3M and homes sell in an average of 24 days. Homes sell on average for about 1% below the asking price. It is the desired area and people from diverse economic backgrounds want to live in Park City. Many want to relocate here.
It is very segmented depending on the market. Much of the high price in property value comes from those moving from out of the area with the cash on hand that influences the market in ways that are non-traditional. This has created the average median home price to rise rapidly.
Park City is said to be in a real estate bubble. Mortgage rates are so low at this time that many buyers with cash are even financing because the rates are below 3%. With these low rates, there hasn't been a lot of downturn in the market in Park City. Many of the buyers coming to this area desire to make the homes their permanent homes. The influx in population in this area due to the real estate market has made it difficult for the city to keep up with building amenities and affordable housing.
The most affordable neighborhoods are Wanship, Hoytsville, Coalville, Rockport, and Kimball. The most expensive homes are in Canyons Village and the highest sales price there was $13M. The average sale time has dropped and it takes an average of 21 days to sell a home. The lack of homes for sale in Park City has made it difficult and tricky because those considering selling their home are unwilling due to their uncertainty of being able to find a home to purchase for themselves.
With all the above information you can be certain that it is a wonderful and desired place to reside. It is an area many want to live in and are still seeking and searching for their home despite some of the challenges that come along with being a buyer at this time.