Does Living Near Where a Movie was Filmed Make a Home More Valuable?
Posted by Ben Kubicki on Tuesday, November 9, 2021 at 11:34 AM
By Ben Kubicki / November 9, 2021
Comment
For some people who live in an area where a famous film was produced, it can be a source of pride. In some areas, it is so much so that the community may display several artifacts and pictures from the movie to show that it is indeed the place where the movie was created. But can living near where a famous movie was made increase the value of your home?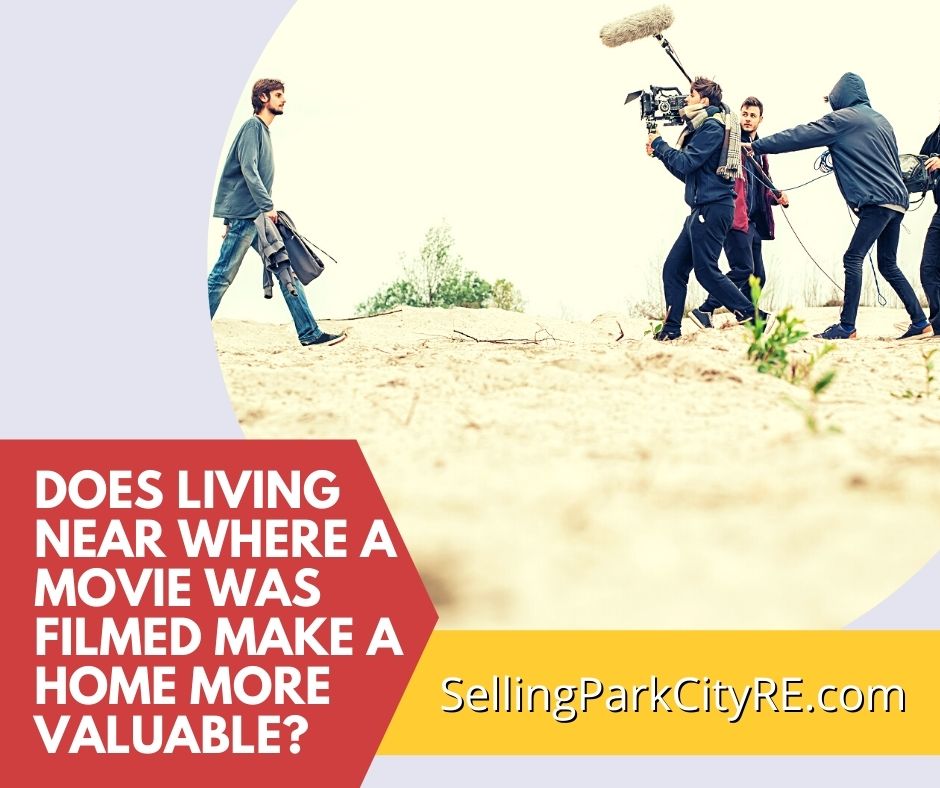 A company called Uswitch.com recently conducted an analysis that explored the effects of a cinematically famous home or town and its impact on the area. The researchers conducting the analysis use real estate and location filming data to determine whether the use of filming a television show or film in a certain area had a positive effect on the surrounding property values.
Here are some of the main observations from this analysis
Never underestimate the appeal of California-style living.
This interesting analysis found that of all the films and shows they surveyed and analyzed, Mrs. Doubtfire had the highest effect on nearby property value. Properties around where Mrs. Doubtfire was filmed had an increase of 253%. Of course, this location is in San Francisco which has seen exponential real estate increases since the 90s. The company that conducted the research did note that there's a more pronounced increase in the properties around the filming site though. The second most impactful film they found was Father of the Bride, which showed an increase of 243% for the property on South El Molino Ave. in Pasadena. The property used for the Fresh Prince of Belair sitcom saw an increase of 222% located on N. Bristol Ave. in Los Angeles.
The largest property increases are in the United States
The company expanded their research outside of the country as well but found that nearly all of the locations that saw an increase of over 200% since filming are in the United States with the exception of the film Bohemian Rhapsody.
New York City saw significant property gains around filming sites
Popular television shows and films that are produced in New York City also saw very large gains, such as the homes in the area where Sex and the City was filmed which saw property value increases of 221%. Properties around where the movie Stepmom was filmed caused real estate to go up by 133% and properties around where Breakfast at Tiffany's was filmed saw an increase of 142%.
Even a scary movie can increase property value
The properties around where American Horror Story: Murder House was filmed all had positive value increases in its real-life location. Some viewers of this less-than-upbeat story found the home styles appealing and stylish.
Even in Park City Utah - Halloween 4, Hereditary, Halloween: the Curse of Michael Myers have been on the horror movie sets.
But that's not all. Park City has been the site for the current cult-following show, Yellowstone. Other films set or filmed in Park City include Wind River, Dumb and Dumber, Everwood, The Sandlot, and several Hallmark Christmas movies!
So does the home value increase if you live in a location where a popular television show or movie took place? It could really depend on how old and how famous the production that was filmed near your home is. But according to this quirky research that was conducted by Uswitch, it seems to have had a very positive impact on many properties.
Want to live near where famous scenes were filmed? Give us a call! We have the inside scoop. Contact us below for more information.