Practical, Healthy and Emotional Design Trends for 2022
Posted by Ben Kubicki on Tuesday, January 4, 2022 at 8:20 AM
By Ben Kubicki / January 4, 2022
Comment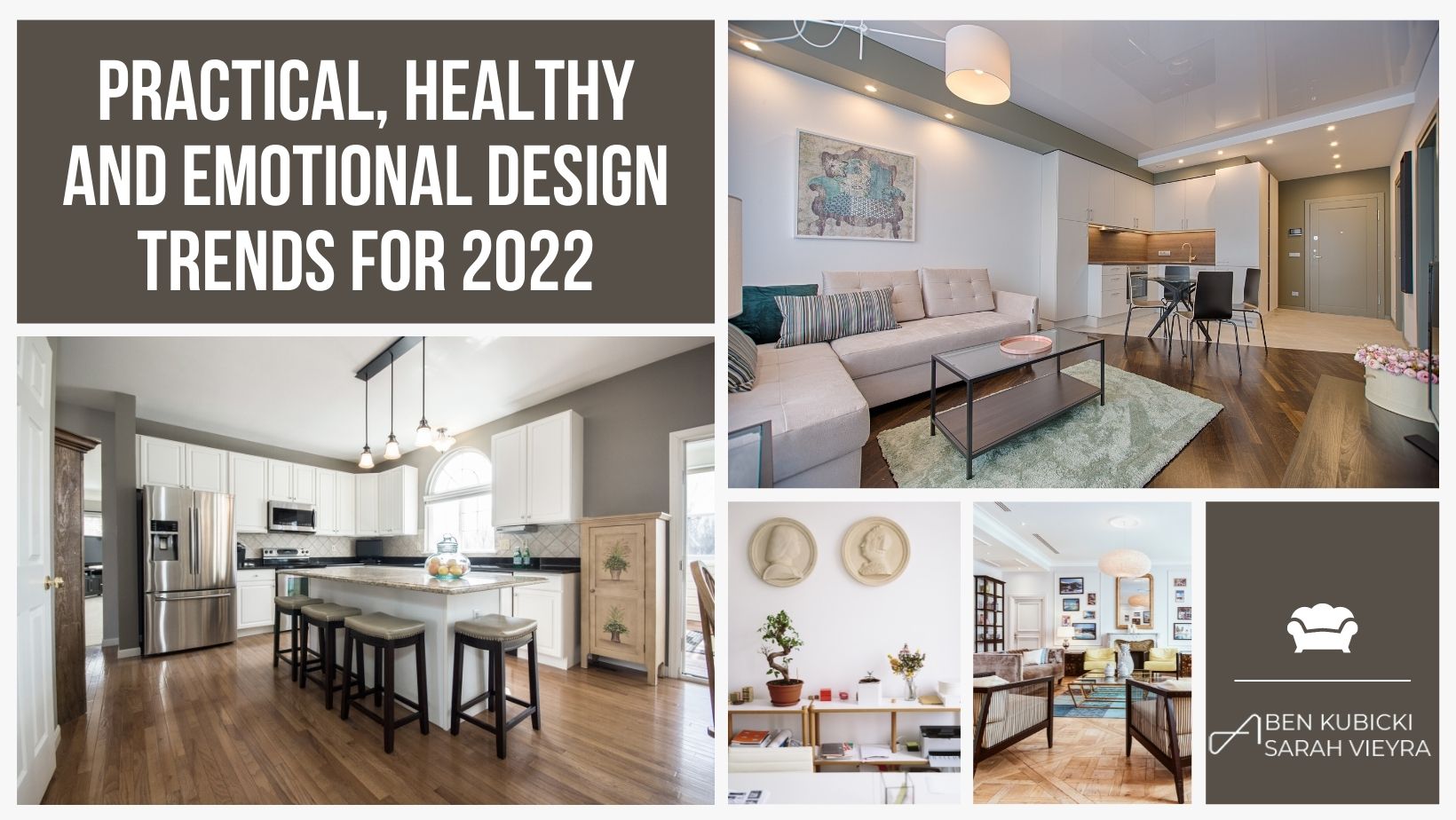 The past two years forced many of us to spend a lot of time in our homes, where we had to find new ways of making our living spaces fit our changing needs. Some designs and styles that we loved pre-pandemic are no longer practical or enjoyable. Consider updating your home with these new interior/exterior trends for 2022 that help address practical, emotional and health-focused changes.
Practical Design Trends
Many living spaces had quick makeovers in 2020 when school and work locations suddenly came home. New ways of meeting educational and/or employment needs meant that those previously single-use spaces became multi-use spaces as parents found the best place in the house for successful distance learning and remote workspace locations could be set up. Temporary workarounds have transitioned to more permanent adjustments and 2022's design trends reflect that. The "Swiss Army Knife Design" of multifunctionality showcases furniture ideas like the office desk/workout bench, a sofa with tablet armrests and a bed that converts to a table.
Because homeowners are spending more time at home, they are selecting higher quality, longer-lasting, more durable materials for renovations and new construction. Sustainability and a higher return on investment are gained by investing in features like low-maintenance flooring (preferably in a herringbone pattern) and larger bathrooms. Two kitchen islands are also becoming popular. One for food prep/eating and the other for work/school activities.
Healthy Design Trends
Spending so much more time at home has prompted a healthy new trend in 2022 of adding more windows to a home, especially in the kitchen. This opportunity to increase the amount of natural light improves productivity, morale and psychological wellbeing, as well as helping to reduce seasonal depression.
New trends are also focusing more on outdoor living spaces. Improving yards with cooking and dining areas allows homeowners to enjoy fresh air and spice up the otherwise routine task of meal preparation and consumption normally performed indoors. Setting up an outdoor home office or installing a family-friendly fire pit are other ways to enjoy the healthy benefits of being outside.
Emotional Design Trends
The focus now is on personalizing living spaces. No more gray or white empty walls. It's time to showcase color, texture and patterns. Warm, earthy, natural colors are in and the color for 2022 is green in all its wonderful tints and shades. Besides enhancing walls, ceilings are getting some attention, too. An inspiring trend is colored ceilings.
Along with natural colors, adding more indoor plants and natural décor like wood and soft, cozy blankets make a home a welcoming and pleasant place to be. The popular look of curvy accent pieces and rounded furniture are being described as feeling like you're getting an encouraging hug after surviving some tough years.
This year's decorators are saying no to word art, granite, oversized clocks and monochromatic minimalism and, instead, encouraging colorful personalization to help make your house a home you'll love in 2022.
Sarah Vieyra and Ben Kubicki are experts in the Park City luxury real estate market. For second homes, vacation properties and ski-in and ski-out condos and homes, contact the team today!