What to Look for in a Luxury Vacation Home
Posted by Ben Kubicki on Monday, November 22, 2021 at 6:30 AM
By Ben Kubicki / November 22, 2021
Comment
Pandemic-weary, adventure-starved travelers are ready to explore again and how better to celebrate freedom than splurging on a luxury vacation home? Keep your lockdown options open and telework from your own home in your dream location.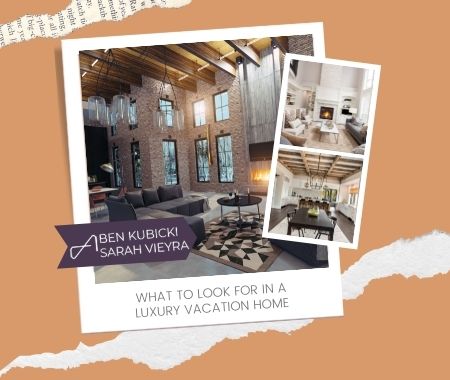 Ready to start looking for just the right home?
The first (and arguably the most important) thing to consider is location. You may have decided on a general geographical area, but now weigh the pros and cons of, for example, a cliff-side home on the coast with a great view versus the sea-level home that is right on the beach.
Other location considerations that might impact your choice include proximity to shopping, entertainment or other activities, transportation convenience, safety/security, and health considerations. Be realistic. Can you (and do you want to) hike the trail and navigate all those steps from your cliff-side home to the slopes every day?
Related: Pros and Cons to Ski-in and Ski-out condos and homes
Features of the Home
As for the home itself, does it have the features you want? Large windows to enjoy beautiful views? Newer appliances? Updated kitchen and bathrooms? Enough bedrooms and bonus rooms to meet your needs? Are there any unique features like a wine cellar, home theater/media room, indoor swimming pool or conservatory? Does the house make it easier for you to enjoy the activities and/or opportunities that make you happy?
More: What Type of Homes Are Millennials Buying?
Surroundings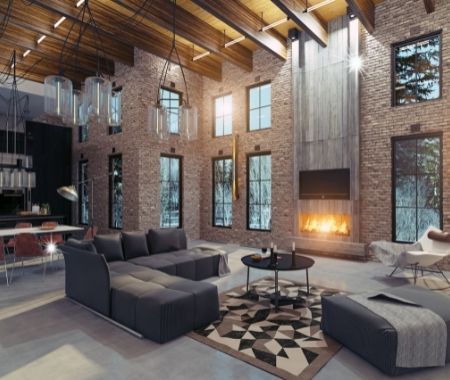 Also worth considering are any hazards or potential hazards near the home, such as tall trees, rivers, or busy streets. Are you comfortable with these potential risks to your home and/or property? Does the home come with a large amount of property? Are you able to maintain the grounds? Determining if you would need to carry any special insurance policies such as flood insurance coverage might impact your decision to purchase the property or not.
A beautiful home is a blessing, but it takes work to maintain it. Consider engaging a property management company to provide security, yard care service, help rent your home (if desired), housecleaning and general upkeep. They can also help your home meet the covenants, conditions and restrictions (CC & Rs) of a homeowners association if your home is located in a neighborhood that has one.
It's an exciting, fun opportunity to have a luxury vacation home and making a wise choice can result in many years of relaxing, happy times. Don't rush into any decision and explore all your options and you'll find just the right place for you.
More: Is Park City in a Real Estate Bubble?
For more information on Park City Real Estate and all luxury homes in the Park City area, contact us below